What if we tell you that most of the luxury bathroom pins you are saving on your Pinterest board can be set up on a budget?
Sure, it may sound bewildering at first, but frankly, renovating or creating a stylish modern bathroom doesn't require heft funds – unlike popular opinion. You can bring the bathroom of your dreams to reality with the right steps and creativity.
Whether you are building a bathroom from square one or intend to make a few decorative adjustments and renovations to the room, you need to have a set budget in mind to operate on. Make a thorough plan regarding what areas or fixtures require the most budget and what amenities are comparatively affordable to take care of   Read also about; carpets in dubai
While it can be overwhelming to consider that much information at once, especially for a first-timer. It is only necessary to consult professionals and experts instead of relying on your rookie plans. We have rounded up some of the most important advice from industry experts guiding you to save money where possible.
Focus on the Style
In case of renovation, focus more on improving the looks of your bathroom instead leaning towards changing the layout of installed fixtures. While replacing fixtures is the only way to refurbish the entire look of the room, it will take a massive toll on your budget. But you will find that the style comes at a high price. For example, the wall hung vanity units and toilets that are considered super stylish are expensive too.
Even though most of the plumbing goes inside the walls, it is super expensive if you replace the older ones. Not to mention the exorbitant and time staking process of changing the sewerage layout of the room. Therefore, prioritize the style, aesthetics, and luxury appeal of the bathroom, which is relatively affordable and spruces up the looks of the room like nothing else.
Be Frugal with the Sanitaryware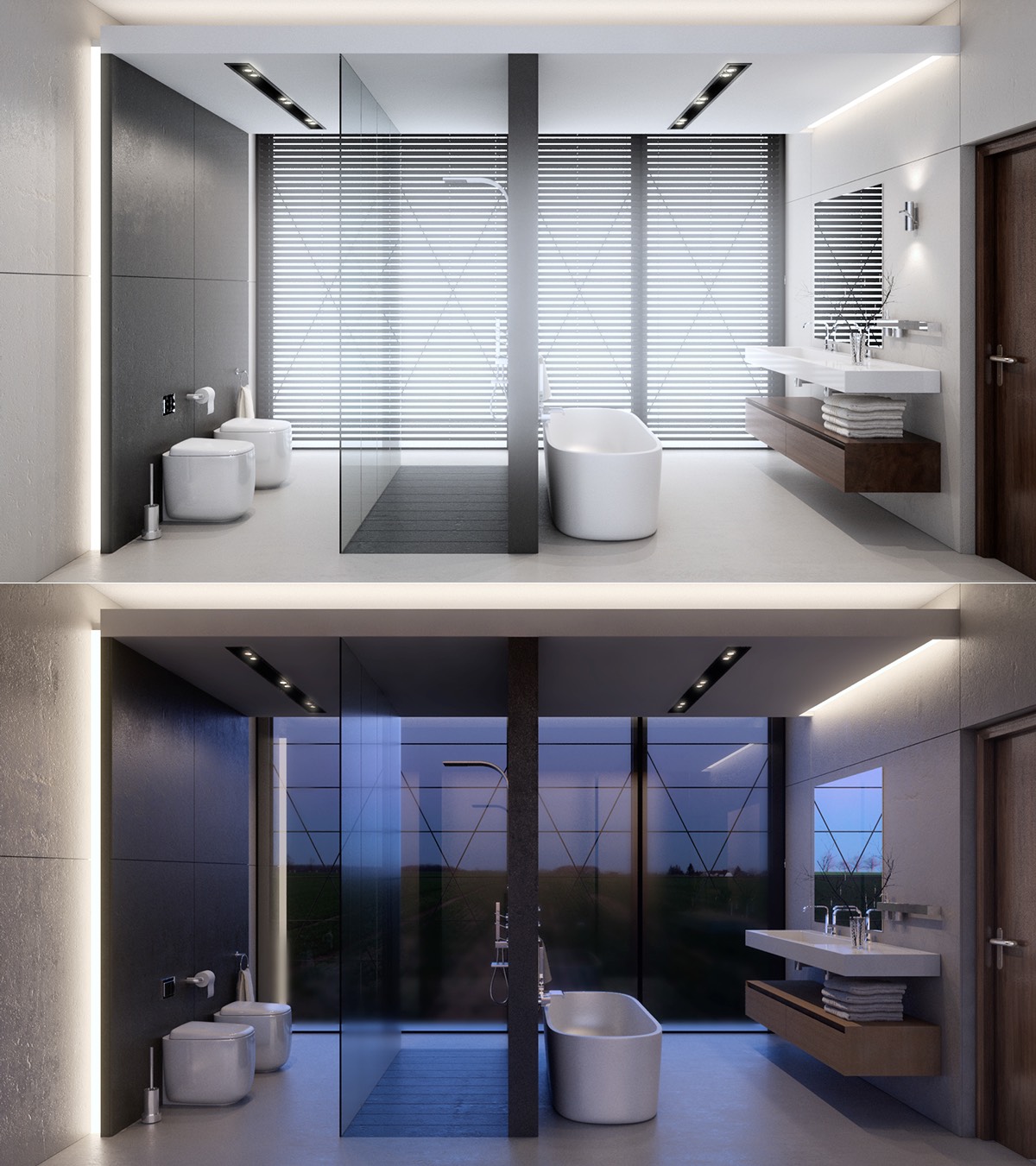 There's no denying that wall-mounted bathroom fixtures are the talk of the day due to their modern and minimal appeal; they are also highly-priced than floor-standing units. What makes it price tag a lot higher is not just its contemporary appearance but also the extensive build material and expertise that goes into mounting them against the wall.
Even though these bulky floor standing units tend to take up more floor space, they are your affordable version of bathroom furniture. Surprisingly, you can find striking, luxurious-looking designs to match your bathroom's theme and outlook. Most importantly, there are compact options as well that make a perfect fit for small-sized bathrooms. So search through your option cleverly before making the final purchase.
Framed or Frameless – Consider Your Options
Framed or frameless shower enclosures are one of those never-ending debates that have almost the same number of promoters and adopters on both sides. However, the decision becomes single-sided when you bring in the price factor. Since frameless shower enclosures cost higher than framed versions, they are known for their seamless and minimal look.
But if your creativity supports you, you can find even seamless-looking models with thin and sleek frames ranging between 8mm to 10mm thick. To make the shower area look more enticing, you can lower the shower tray a few inches to create a walk-in shower theme.
But if frameless shower enclosures are one of those dreams wishes to have in your bathroom, you may need to rework your plan and make a few price adjustments to afford one for your new-fangled bathroom.
Compromise on the Minimalism
In modern times, minimalism is synonymous with luxury and opulence, which justifies its massive price brackets. But with a low budget like yours, there's not much you can ask for your renovation, especially bringing the true minimal appeal in the bathroom.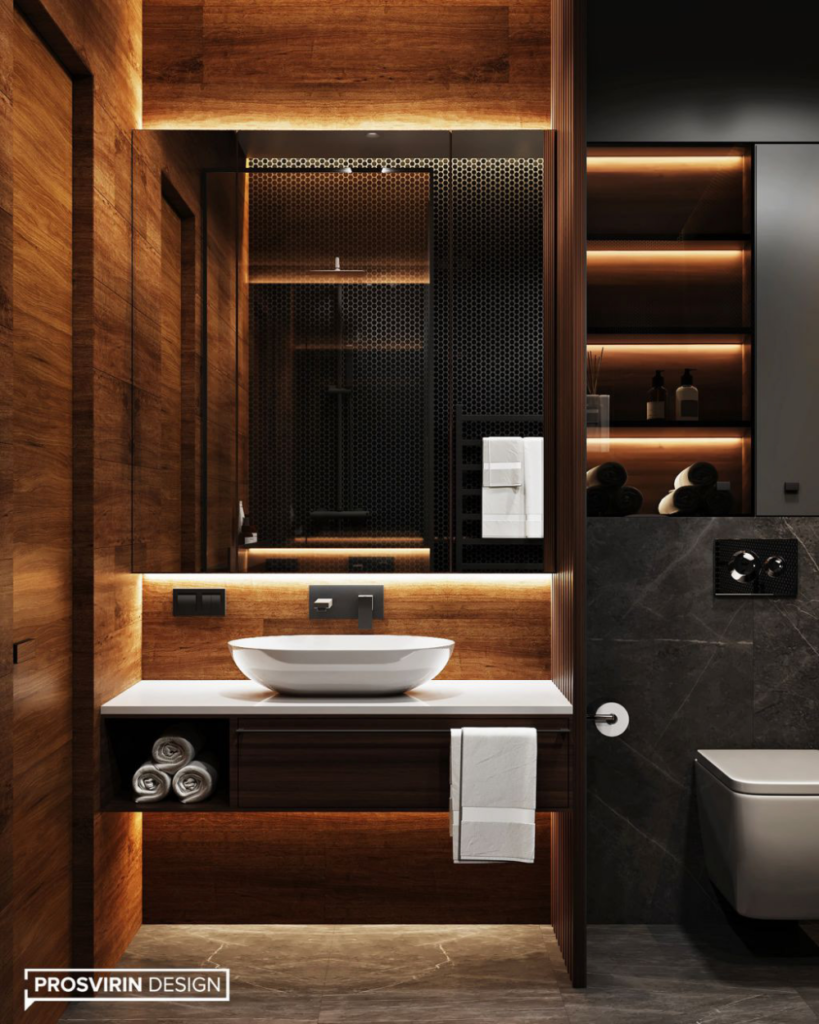 As most designers and architects believe, "a lot of effort goes into making a place appear simple and minimal," and in actual terms, that effort requires massive sums. Everything demands some level of costly expertise, like mounting fixtures against the wall, fixing frameless glass panels, or installing underground showers.
Compromising on your dream of minimalism, you'd have to expose some working out on the walls instead of hiding them in, such as the shower pipe. Leaving them externally as they are, creates their own sense of rawness and naturality that most minimal-themed bathrooms fail to bring.
Final Thoughts.
A bathroom makeover is an expensive project, but if you plan it well or use a few tricks, it can reduce the costs significantly. Therefore, having a low budget should not stop you from having a highly functional and aesthetically pleasing bathroom. You follow all or a few of our discussed tricks to achieve your dream bathroom look without spending a hefty sum. So, a bathroom makeover is not something that you will be doing every year, so spend time in think where you should spend and where to save. With proper research, you will find bathrooms available at various prices, and you will be able to find the one that fits your budget.