As 3D Printing as a pastime has grown in popularity, more individuals are installing the best 3-in-1 3D printer in their homes. This event prompts the question, how safe is it to have a 3D printer in your home? What factors should you think about?
A 3D printer should be kept in a room with excellent ventilation, away from combustible materials, and out of reach of children and pets. Other minor issues must also be considered. With this in mind, it is recommended to locate a 3D printer in a remote workspace.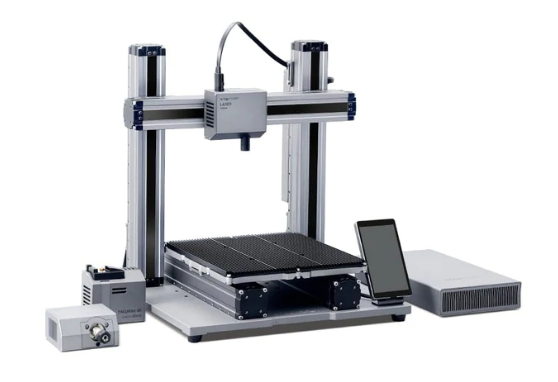 Modern 3D printers are really small. While this has been a fantastic selling point for low-cost 3D printers, some people may underestimate how much physical space a 3D printing hobby may take up. Here are some things to think about while setting up a 3D printer.
When heat is applied to plastic, it nearly always emits some gases. Some of these vapors may cause irritation, while others may be less harmful. However, you should always presume that breathing in such vapors is hazardous to your health.
Do you already have an idea of how loud a 3D printer is in your head? In actuality, a 3D printer will most likely be louder. Given that big 3D printing tasks can take 12 hours or more to complete. Putting a 3D printer in a space where peace and quiet are required is a terrible idea. As a result, we do not advocate installing a 3D printer in your bedroom, living room, or any other area in your home where people spend extended amounts of time. You can also visit us.snapmaker.com for an enclosure that will prevent unnecessary noise.
That 3D printer may appear modest, but keep in mind that you will also be purchasing spools of filament and a variety of other equipment and materials. This will very certainly take up far more space than the 3D printer itself. If you don't prepare ahead for storage, you'll almost surely find 3D printing supplies invading your living area.
There's no getting around it: 3D Printing is a messy pastime. Whether it's empty filament spools, plastic dust, removed supports, or rejected prints, you'll undoubtedly acquire scrap materials when working on a 3D printed project.
Keeping your 3D printer in a separate room helps to keep the clutter restricted in one location. We adore 3D Printing, but we don't want 3D printing scraps all over the home.
Snapmaker has quality products to offer. Are you looking for the best 3 in one 3D printer? Snapmaker's Best 3-In-1 Printer is the best choice. A very small 3D printer, laser engraver, and CNC carver. Find out more about it by visiting us.snapmaker.com.