The 3-in-1 3D printers of Snapmaker's 2.0 series have three modules in each machine that enable the user to perform three different functions, namely, 3D printing, CNC cutting, and laser engraving.
Impressive as this sounds, more upgrades, and incomparable addons have been manufactured to improve one's experience with the Snapmaker 3-in-1 3D printer. These addons include the emergency stop button, the Snapmaker rotary module, the Snapmaker enclosure, and the CAN hub, among others. These addons are compatible with each other and are meant to make work easier, faster, and safer.
The Snapmaker 2.0 rotary Module is a feature created for the Snapmaker 2.0 A350T/A250T, F350/F250, and A350/A250 machines. This fantastic addition is meant to take your creativity to another level. As mentioned before, all addons to these devices are compatible with the rotary module, so you don't have to worry about unnecessary spending on upgrades.
The 4-axis machining device extends the Snapmaker 2.0 machines from 3 axes to 4 axes. Moreover, the Snapmaker rotary module uses the high-precision strain wave gearing, with a speed reduction ratio of 100:1 and a rotation accuracy of 0.01. It enables laser engraving or carving 3D on uneven and irregular surfaces, producing fine works of high quality.
If 3D printing is not new to you, I am sure you would want to try this out, especially if you want to carve miniature figures with accuracy. Think about it, at 360° continuous rotation with a maximum angular speed of 45° per second, you can see your idea come to life from different angles, bit by bit. And this is made possible by the support the object gets through inward and outward clamping.
It is also pleasing to know that the Snapmaker rotary module does not disappoint aesthetically. Unlike other machines that focus on technology only, the body of the Snapmaker rotary module is made of aluminum alloy – consistently with the Snapmaker 3-in-1 3D printer (The 2.0 series). This fully anodized aero-grade aluminum is the secret to its sleek design, durability, and dust resistance.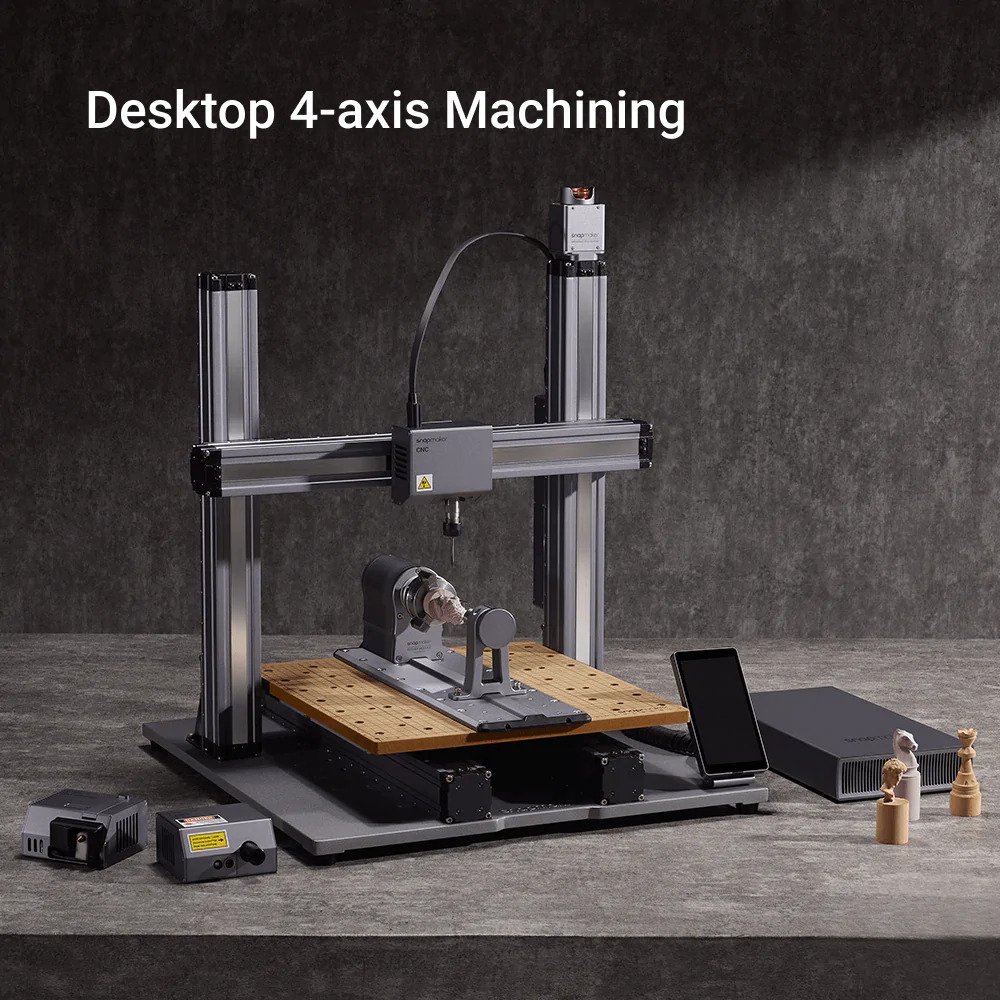 Just like all machines from Snapmaker.com., safety is a huge priority. That is why other addons like the emergency stop button and the Snapmaker enclosure are made to enable you to work comfortably. Perhaps this is the first time you use the Snapmaker rotary module; you can work with a piece of mind knowing that you and your creation are safe. Besides, if the carving or the laser engraving goes sideways, you can always stop and start afresh.
Author bio:
Hello, I am a professional SEO Expert & Write for us technology blog and submit a guest posts on different platforms- we provides a good opportunity for content writers to submit guest posts on our website. We frequently highlight and tend to showcase guests.