If you're looking to become an ASQ Certified Quality Engineer, there's no better resource than a guide. This article will show you everything you need to know about passing the certification exam, what's covered in it, and how to get the most out of your studying. With this knowledge, you can better prepare yourself for success and earn your designation.
ASQ Certified Quality Engineer CQE Exam Overview
The Certified Quality Engineer is a professional who understands the principles of product and service quality evaluation and control. This body of knowledge and applied technologies include but are not limited to the development and operation of quality control systems, application and analysis of testing and inspection procedures, the ability to use metrology and statistical methods to diagnose and correct improper quality control practices, an understanding of human factors and motivation, facility with quality cost concepts and techniques, and the knowledge and ability to develop and administer management information systems and to audit quality systems for deficiency identification and correction. This professional is required to understand the concepts and principles of quality, recognize the importance of quality in products and services, be knowledgeable of the distinction between various types of quality, understand the role and responsibilities of management and employees on quality, and learn how to themselves audit their facilities for defects as well as what to do in the event a defect is found, have excellent communication skills (verbal, written, listening), and be able to perform managerial tasks effectively.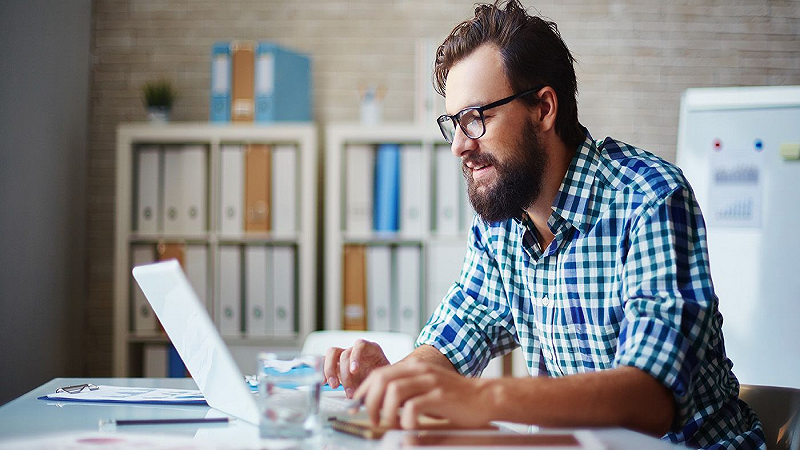 ASQ Certified Quality Engineer CQE Exam Basic Information:
Exam Name: Certified Quality Engineer Exam
Number of Questions: 150 questions
Time Limit: 5 hours to complete
Exam Cost: $419 (varies by location)
Passing Score: 550/750
What To Expect On ASQ Certified Quality Engineer CQE Exam?
ASQ's Certified Quality Engineer exam covers various subjects with various question formats. The typical exam will include multiple-choice, true/false, and fill-in-the-blank questions. You'll need to be very familiar with the following:
The ASQ Certified Quality Engineer CQE Exam is offered in two forms: computer-based and paper-based. To prepare for the exam, you'll want to become very familiar with quality management principles (e.g., ISO 9000, ASQ Six Sigma) and specific methodologies, including Total Quality Management (TQM) and Social Accountability International's SA 8000.
ASQ Certified Quality Engineer CQE Exam Objectives:
To pass the Certified Quality Engineer exam, you'll need to demonstrate detailed knowledge of the following:
Basic quality principles, ISO 9000, and ASQ Six Sigma
Management practices
Understanding the people is part of quality
How To Prepare For The Certified Quality Engineer Exam?
Many different resources are available to help you prepare for and pass the Certified Quality Engineer exam. You can either take a prep course or study on your own. The prep class is usually taught over several days in a classroom environment with lots of interaction between the instructor and students. This preparation may be more conducive to retaining material because you're there longer than if you were studying by yourself. For your help, we at Dumps4free provide CQE exam study material that covers all the topics of the exam and can help you prepare for the ASQ Certified Quality Engineer CQE exam. If you are a beginner, CQE exam prep material can also help you a lot because they are very easily understandable. If you do the practice test, then it will enhance your learning and your confidence level to clear ASQ Certified Quality Engineer exam.
What Is the Role Of ASQ Certified Quality Engineer Certification?
The ASQ Certified Quality Engineer certification provides manufacturers, engineers and R&D personnel with the necessary knowledge, skills and understanding to ensure that products are quality controlled by the principles of TPQC. The ASQ has established a standard for this professional certification applicable throughout the industrial world. Employers who need to hire a Certified Quality Engineer or keep their employees up-to-date on current quality principles and methodologies should look for individuals with the designation.
What Types Of Jobs Available After Becoming an ASQ Certified Quality Engineer?
Being an ASQ Certified Quality Engineer can open many new opportunities for you. Employers want you to have the designation because it ensures that you have the necessary knowledge, skills and abilities to do the job as defined by the ASQ definition of this professional certification. You'll need to demonstrate to potential employers that you've been professionally certified by the ASQ and are, therefore, a qualified individual who can begin working immediately. Employers want to see you have an active ASQ Certified Quality Engineer CQE certification. This will ensure that you are currently in the profession and can continue on your path through career development. If you are looking for quality jobs, try to find jobs in industries such as medical, automotive, aerospace and defence. If you're interested in working for a company that produces quality products, try to find a job with companies such as automakers and some suppliers or other resources within these industries. It's also essential to consider opportunities within the pharmaceutical industry with strict product quality management systems regulations.
Many resources are available to you to enhance your knowledge of quality management. The Dumps4free website offers a wide variety of study guides and other types of ASQ Certified Quality Engineer CQE exam prep materials that can help you study for the exam.
Why Is Dumps4free Best Option For Preparation?
There are many reasons why Dumps4free is the best choice for preparing yourself for the Certified Quality Engineer exam. The first reason is that we provide you with several resources designed to assist you with your preparation. We have study guides, practice tests and hundreds of other related materials, including flashcards, multiple choice questions and more, to help you study for the exam. Our CQE certification prep materials are written by professional writers who are knowledgeable about quality management principles and will be able to help you prepare for your test by providing detailed information about each type of question that may be asked on the CQE exam, helping you complete each question in a timely fashion and understanding all the necessary information that is required to answer the question correctly.
Who Should Take This Exam?
Anyone working within the field of quality management, including quality engineering, can benefit from taking the Certified Quality Engineer exam. This includes Quality Engineers, quality assurance employees, and employees involved in any quality management activity within a company. If you are looking to advance your career and move into a leadership position within the field of quality management, then taking this exam is the first step toward helping you achieve those goals.
Conclusion
Thanks for reading. If you have any queries, please feel free to comment and share this article on your social sites.