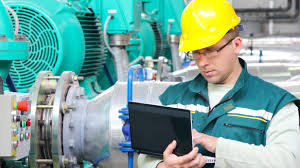 Steps needed to implement a CMM
Have you succeeded in purchasing a CMMS? It is now time to make it operational. In this article, we are going to see how you can upgrade your equipment maintenance to the digital arena. Implementing the CMMS is very critical. A poorly designed plan could bring heartbreaking ROIs, confusion, and a huge loss. By following these steps you are assured of successfully implementing your system and experiencing unimaginable benefits.
Make clear goals
This is a vital first step in determining both long-term and short-term goals that you need your CMMS to accomplish. They include inventory control, generating PMs, maintenance labor, and scheduling maintenance routines. You should also figure out how your CMMS will blend with your accounting system.
Come up with resource needs
Create a team and have a project manager. The project manager should be committed to the project. Ensure they have sufficient knowledge of maintenance processes. This is a key point in the failures of most implementation processes.
You should estimate the amount of manpower you require to gather the data on the equipment inserted into the CMMS. Do your assets have a label or identity such as an asset number? If they lack this information you may need more time to label the physical machinery.
Liaise with management
The management should be adequately informed on the objective, ROI, advantages, and costs required for a successful implementation. If they do not comprehend this they will be very selective. You can send over articles on the success and failures of CMMS implementation before meeting the management.
Come up with the plan
Creators of CMMS have an implementation template in the Gantt chart form that they use. It should be detailed with commencement and completion dates and assigned resources. It should answer several questions like is there a vital path? Are there important milestones that need to be achieved?
You will be required to assign duties to responsible individuals and form a turnaround time. Ensure that those assigned particular duties understand how to perform and complete their duties and have the relevant resources at their disposal.
Design schemes and structures
Figure out how items like assets will be numbered and entered into inventories and have an organized way of asset reference. You will have to choose a naming and numbering method. Will you select an organization's numbering system over the vendor's system? Will you choose significant or intelligent numbers? You can use RES110-5623 for intelligent numbering and naming. RES is the acronym for resistor; the three numbers represent ohms and the four numbers represent the serial numbers.
Confirm the assets
You may find out that most asset lists are inaccurate and outdated. You can physically assess all the assets. You can do this on the weekend when work is least minimal to prevent disruptions. Make sure that the machinery has special asset numbers. You should be able to see and touch the physical assets as indicated in the inventory.
One important attribute of a successful CMMS system is the ability to search for specific data and this is only possible if you have comprehensive information.
Incorporate change in the management
Implementing the CMMS will trigger a change in the organization. You may be introducing it to computer illiterate employees who are accustomed to manual labor. Some people might view the changes as threats to their job. The best thing to do here is to offer ample information. The more enlightened the workers are, the less the chances of threats.
You can use the MOC-6(management of change) method i.e.
Clarify the reason for the change
Define the benefits of the change at the end.
Explain what will not be changed.
Define what exactly will be changing.
Explain the backing by the management.
Offer directions on who to contact for further explanation
Collect data
Transferring information from the manual system is another important task. You can start from scratch if the data is important. The migration of data is a very delicate process and inaccuracies should be checked before the migration. This process is referred to as data scrubbing.
Migrate data
Data entry is a gigantic but vital procedure when following the steps to implement a CMMS system. You will need to figure out who would do this job. It is not to be done by the project manager due to the longer time needed to do it. You can choose outside services or qualified in-house employees. You also need to select someone to enter the daily data that the system will process.
Design workflows
A big mistake that organisations do is automating disfunctional or ineffective systems. Since the operations never change, this means automating existing problems such that they happen faster than they used to. You can redesign procedures and practices. This is referred to as re-engineering. The mapping can be done through process flow diagrams for monitoring current processes. Then an ideal model should be designed.
Generate the reporting process
A good CMMS should be able to report appropriately. It doesn't make sense to have sufficient data but poor information. CMMS programs should come with stock reports which are automatically generated while some are requested in advance. These reports are used for progress monitoring and finding areas that require special attention.
Training
CMMS systems are complex to operate and this is one of the reasons that lead to implementation failures. Therefore, training is very important. Training can be offered online and offline by the vendor. Training through a vendor offers accuracy and clarity through the ability to answer complex questions easily and give ample examples.
Auditing
You can make monthly reviews for data integrity. You need to look for weaknesses in the CMMS data. Failure to do this will render the system weak and ineffective. Process guides are needed for ensuring information consistency. Regularly check for input errors, poor coding, incorrect structure, and omissions.
Regular improvements
Regularly lookout for what works and what causes issues. Carry out briefing periods to figure out what can be improved. Visit the company that your vendor referred you to that updates its CMMS system. Conduct Offline surveys to figure out what works best. Embrace positive criticism and work on them.
In summary, even after launching your CMMS, some analysis is required to be done. You can constantly review these steps to realize gaps that you can fill out. Come up with plans that will help you when the technology fails so that rectification can be made with minimal impact on the business.