How to clean tile joints
Few elements in a room can be as frustrating to clean as tile joints. And it is that you only have to observe them carefully to realize that they are places where a lot of dirt accumulates.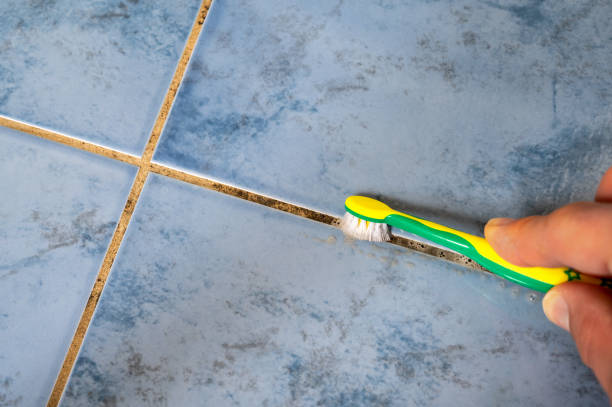 For this precise reason, along these lines, we are not only going to talk about how to clean tile joints effectively but also, about the aspects that must be taken into account to carry out certain maintenance, which allows us to always have them in optimal conditions
Steps to follow to know how to clean the joints of the tiles
First of all, we are going to see what utensils we will have to have at hand before proceeding to clean them.
A handheld vacuum or duster.
A cube.
A cleaning product.
a cloth
A natural or chemical bleach.
A fiber cloth
Eradicate surface dirt
Although it is true that a large amount of dirt may have accumulated in the tile joint, and that this may even be embedded, it is no less true that there may be some dirt at a surface level that will do nothing but harm the cleaning process.
That is why the first thing we have to do is remove this dirt. For this, we will use either a vacuum cleaner or a duster. What it is about is not damaging the tile with other elements.
Proceed to deep cleaning
Now is the time to fill our bucket with warm water and add the product we have purchased. The amount of product must be that indicated by the manufacturer since it is the only one that reliably knows the concentration of cleaning agents that said product has. Once this is done, and with the cloth well-drained, the tile joints will be cleaned.
The bleaching and drying process
Currently, on any DIY surface, you can find products that can help us with the whitening of tile joints. Here, we will apply one of these products with the aim that the finish is perfect.
Once this last action has been carried out, it is very important to remove both excess product and moisture with a fiber cloth. And it is that both the water and the chemical product can be a problem for the joints and the tiles themselves.
Recommendations for proper maintenance
As can be deduced from the previous point, it is essential to avoid excess humidity. It is true that the tiles are usually in the bathroom and that is complicated, but we can always have an open window.
Another piece of advice that we can give you is to remove surface dirt from time to time. On many occasions, this handles the fact that little by little there is more and more dirt in the joints.
Are you interested in our professional cleaning services? Please contact us or visit our website for a quote.
Providing customers with a flexible, innovative, integrated service offering for domestic and commercial needs.